I left you in the previous post with a ticking heart in week 9 and a loose plan for this pregnancy. I came back to the obgyn clinic the following week to take a blood sample before the KUB test (combined ultrasound and biochemical test) to see the risk of carrying a child with, among other things, trisomy 21.
---
Jag lämnade er i förra inlägget med ett tickande hjärta i vecka 9 och en lös plan för graviditeten. Jag kom tillbaka till obgyn-kliniken veckan efter för att ta ett blodprov inför KUB-testet för att se risken för att bära ett barn med bland annat trisomi 21.
Week 12 ultrasound
The week 12 ultrasound went very well and I had an obgyn doctor who was very knowledgeable and thorough. It was also at this ultrasound that we clearly saw that it was a little boy lying in there growing. Let's just say that we were not able to avoid seeing what gender our baby had.
As I'm 37 years old when I'm expecting child number 2, I had plans to do the Panorama test, an extended genetic test, if the week 12 ultrasound did not look excellent. The calculated risk of trisomy 21 in this case was 1:10 000 (it is 1:190 for my age) and I was also told by my obgyn that he rarely met pregnant women my age who had such good values ​​on all the markers they look at. I felt that the Panorama test was unnecessary after hearing all that. Instead, I would agree to do the triple test through my obgyn clinic to investigate the risks of the other two trisomies (13 and 18), among a few other genetic defects, a few weeks later.
Now that everything looked good, we could also go public with the happy news that we were expecting a little brother to join our family in the spring of 2021.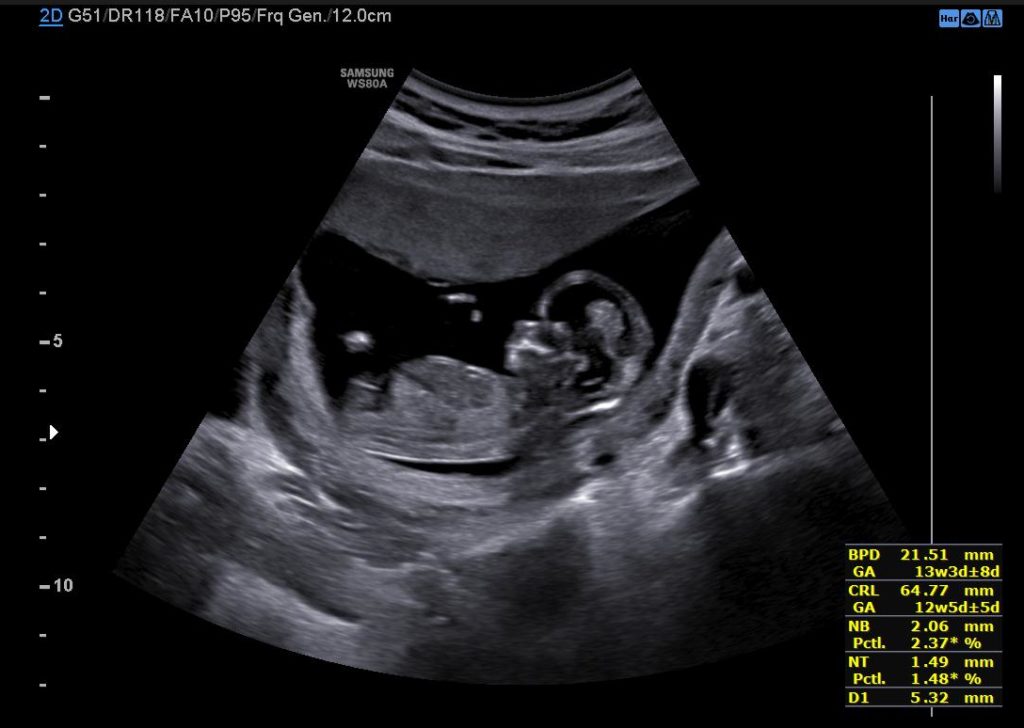 Vecka 12 ultraljudet gick väldigt bra och jag hade en obgyn-läkare som var väldigt kunnig och noggrann. Det var även vid detta ultraljud som vi klart och tydligt såg att det var en liten pojke som låg där inne och växte. Låt oss bara säga att vi inte kunde undvika att se vilket kön vår bebis hade.

Då jag är 37 år nu när jag väntar barn nummer 2 så hade jag planer på att göra Panoramatestet, ett utökat genetiskt test, om vecka 12 ultraljudet inte såg utmärkt ut. Jag kände dock att det inte behövdes efter att få reda på att den uppmätta risken för trisomi 21 i detta fall var 1:10 000 (ligger på 1:190 för min ålder) och att jag från min obgyn fick höra att det var sällan han träffade gravida kvinnor i min ålder som hade så bra värden på alla markörer de tittar på. Istället skulle jag acceptera att göra trippeltestet via min obgyn-klinik för att undersöka riskerna för de två andra trisomierna (13 och 18), samt några andra genetiska defekter, några veckor senare.
Nu när allt såg bra ut så kunde vi även gå ut med den glada nyheten att vi till våren 2021 väntade en liten bror till familjen.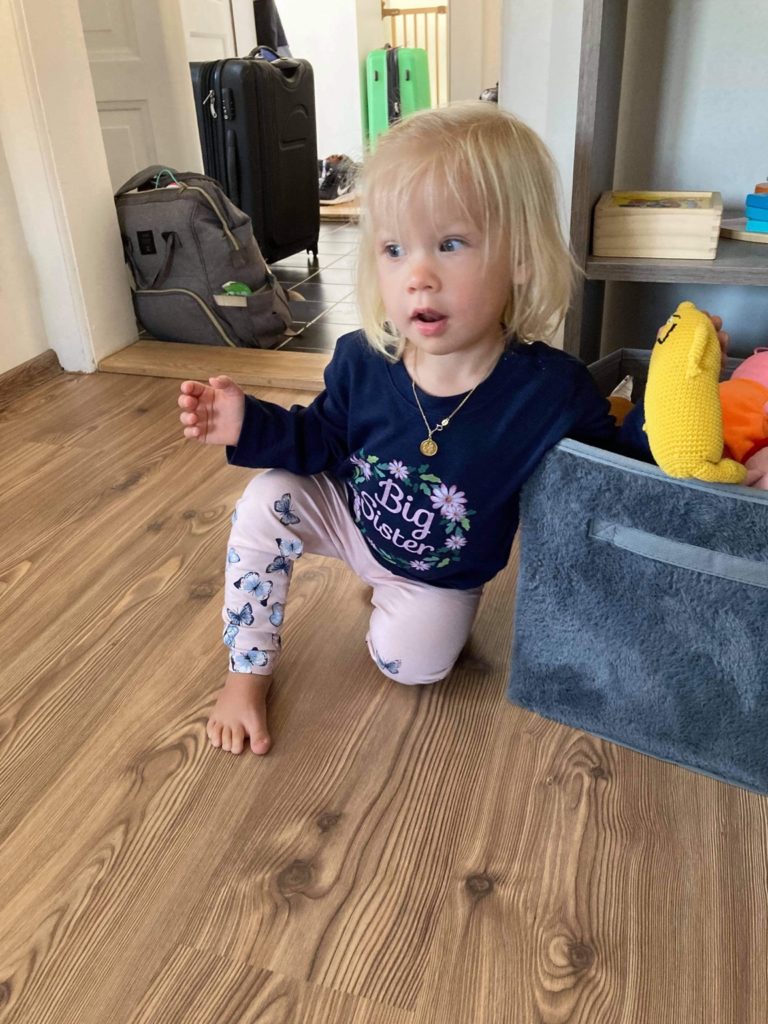 My status during the first trimester
Between week 6 and week 12/13 I felt very low. I experienced another type of nausea and aversion that I didn't experience with my previous pregnancy. With Othilia, I vomited every day and was triggered by many odors, but the nausea was not constant. After vomiting, I usually felt pretty good. This time I didn't vomit once, but had nausea that was far up my throat all the time. This time I didn't have a problem with the smell of coffee, however, I could not stand either the smell or taste of red meat. I have had more aversions this time around, but the strongest was the one towards red meat.
The fatigue was not of this world this time either. But now I had a two-year-old as well, so I want to say that I was much more tired this time than when I carried Othilia.
I started to feel better after week 12/13 and I got a few weeks of well-being before the nausea struck again. More about that in the next blog post.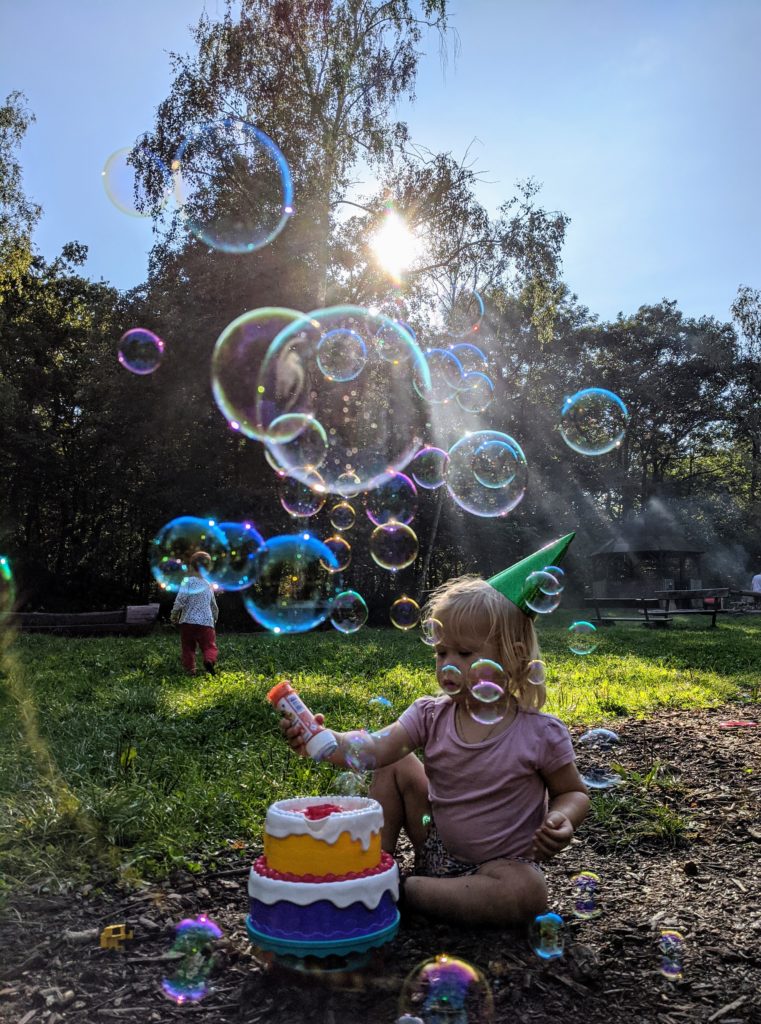 Mellan vecka 6 och vecka 12/13 mådde jag väldigt dåligt. Jag upplevde en annan typ av illamående och aversion som jag inte upplevde med förra graviditeten. Med Othilia kräktes jag varje dag och triggades av många lukter, men illamåendet var inte konstant. Efter en kräkning mådde jag rätt så bra. Denna gång kräktes jag inte en enda gång, men hade ett illamående som satt långt upp halsen hela tiden. Denna gång hade jag inte problem med kaffedoften, däremot klarade jag inte av varken lukt eller smak av rött kött. Jag har betydligt fler aversioner denna gång, men den starkaste var den mot rött kött.
Tröttheten var inte av denna värld heller denna gång. Nu hade jag dock en tvååring också, så jag vill säga att jag var mycket tröttare denna gång än när jag bar på Othilia.
Jag började må bättre efter vecka 12/13 och jag fick några veckor av välmående innan illamåendet slog till igen. Mer om det i nästa blogginlägg.
Register at a maternity hospital
Depending on where in the Czech Republic the maternity hospital is located, the rules for registration may be different. For all maternity hospitals in Prague, registration opens on the day you enter week 14+0. You can not register earlier. For hospitals outside the Prague area, later registrations apply and I had to make a choice before week 14+0 which hospital I want to give birth to little brother in. I have so far counted 7 maternity hospitals located in or near Prague so I had research to do.
With Othilia, I had chosen Rakovnik, a hospital about an hour from where we live in Prague. Rakovnik is the maternity hospital with the absolute best reputation for what I was looking for. This time Rakovnik must be my second choice as I want to stay at home as long as possible before we go in as we now also have a little Othilia at home. Rakovnik also has a later registration, so depending on what the Corona situation looks like in April, I can always fall back on Rakovnik as a maternity hospital.
What I'm looking for is a place to give birth to a child that feels like a home birth, but that is located in a hospital area. I got that feeling at Rakovnik, but this time I needed to find a place closer to our home to welcome our little brother.
My first choice this time has fallen on Bulovka and their birthing center. There is a newly opened ward in the hospital area where midwives are responsible for the birth. At the same time, you are only a short way from the maternity ward at the hospital, where doctors are responsible for the birth and where you go if your birth suffers from complications. At the maternity center you can rent a maternity apartment and this is where I hope to go if no complications arise. I hope to have as good an experience here as I had at Othilia's birth at Rakovnik.
---
Beroende på var i Tjeckien förlossningssjukhuset ligger så kan reglerna för inskrivning vara olika. För alla förlossningssjukhus i Prag så öppnar registreringen den dag du går in i vecka 14+0. Du kan inte skriva in dig tidigare. För sjukhus utanför Pragområdet gäller senare registreringar och jag behövde innan vecka 14+0 göra ett val för vilket sjukhus jag vill föda lillebror i. Jag har hittills räknat till 7 förlossningssjukhus som finns i eller i närheten av Prag så jag hade lite att göra.
Med Othilia hade jag valt Rakovnik, ett sjukhus cirka en timme från Prag. Rakovnik är det förlossningssjukhus med absolut bäst rykte för vad jag letade efter. Denna gång får Rakovnik vara mitt andrahandsval då jag vill stanna så länge som möjligt hemma innan vi åker in då vi nu även har en liten Othilia hemma. Rakovnik har även en senare registrering så beroende på hur Corona-situationen ser ut i April så kan jag alltid falla tillbaka på Rakovnik som förlossningssjukhus
Det jag letar efter är en plats att föda barn på som känns som en hemförlossning, men som är på ett sjukhusområde. Den känslan fick jag på Rakovnik, men denna gång behövde jag finna en plats närmare vårt hem att välkomna vår lillebror.

Mitt försthandsval denna gång har fallit på Bulovka och deras förlossningscenter (birthing center). Det är en nyöppnad avdelning på sjukhusområdet där det är barnmorskor som är ansvariga för förlossningen. Samtidigt som du är ett stenkast från förlossningsavdelningen på sjukhuset där läkare är ansvariga för förlossningen och dit du kommer om din förlossning drabbas av komplikationer. På förlossningscentret kan man hyra en förlossningslägenhet och det är dit jag hoppas på att få komma om inga komplikationer uppstår. Jag hoppas på att få lika bra upplevelse här som jag hade vid Othilias födelse vid Rakovnik.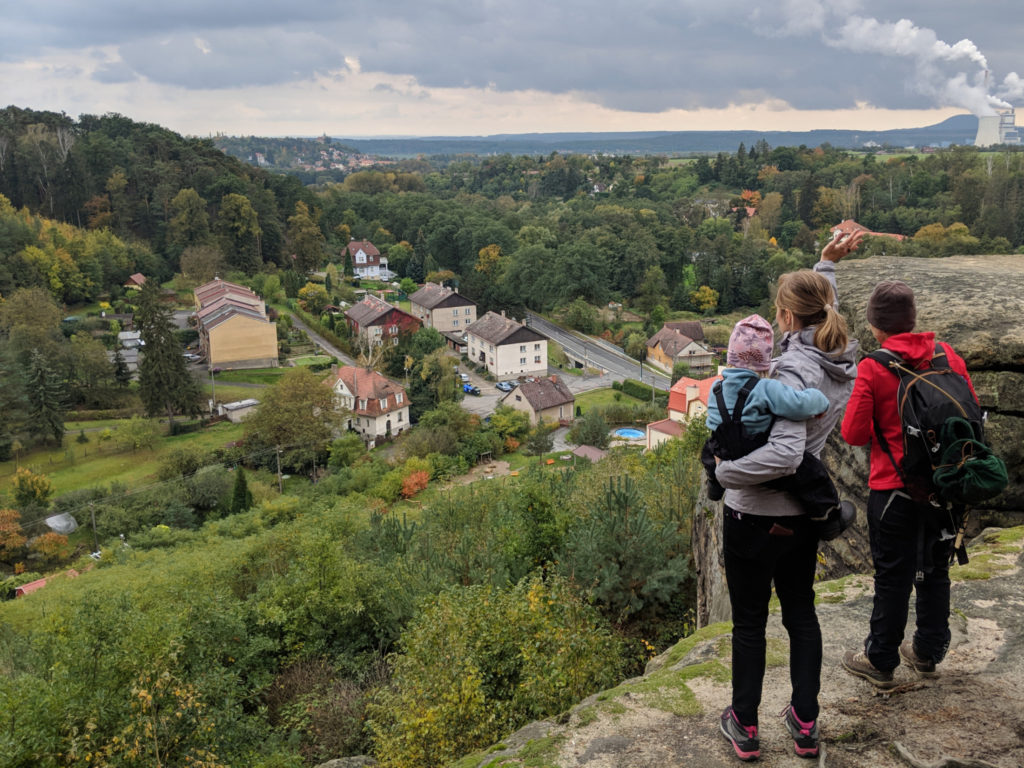 In order not to make the texts too long, I say goodbye for this post and welcome you to continue reading in part III a little later.
---
För att inte göra texterna för långa så säger jag hejdå för detta inlägg och välkomnar er att lite senare läsa fortsättningen i del III.