(Please scroll down to the orange text for the English version)
Vi har åkt båt genom Sumiderokanjonen, som är en nationalpark rik på fåglar och mäktiga vyer! Dagen innan fick vi lära oss att det även skulle bo krokodiler där, så det var med spänd förväntan som vi begav oss ut på floden som rinner genom kanjonen och spanade efter krokdiler. Vi fick se hela tre stycken stora krokodiler som alla låg och solade vid strandkanten och det var så roligt att få se dessa fulsnygga varelser. Det var även en otrolig natur med jättehöga berg och regnskog som kantade floden och vi försökte filma för att ni ska få en uppfattning om hur det såg ut där i dalen. Vi hade glömt vår goprokamera, så det fick bli filmat med den vanliga kameran denna gång. Efter båtturen åkte vi vidare till Chiapa de Corzo där  festivalen "Fiesta Grande de Enero" pågick, men vi var lite tidiga för att vara med på själva festligheterna!
We have traveled by boat through the Sumidero Canyon, which is a national park that is rich in birds and impressive views! The day before we went there, we learned that the national park also would inhabit crocodiles, so it was with eager anticipation that we went out on the river that flows through the canyon and looked for crocodiles. We got to see three large crocodiles and everyone was sunbathing on the beach and it was so fun to see these attractively ugly creatures. It was also an incredible natural scenery with high mountains and rain forests that lined the river. We were trying to record a film so you could get an idea of how it looked in the valley. We had forgotten our gopro-camera, so we had to do the recordings with our usual camera this time. After the boat trip, we went to Chiapa de Corzo where the festival "Fiesta Grande de Enero" was going on, but we were a little early to see the festivities!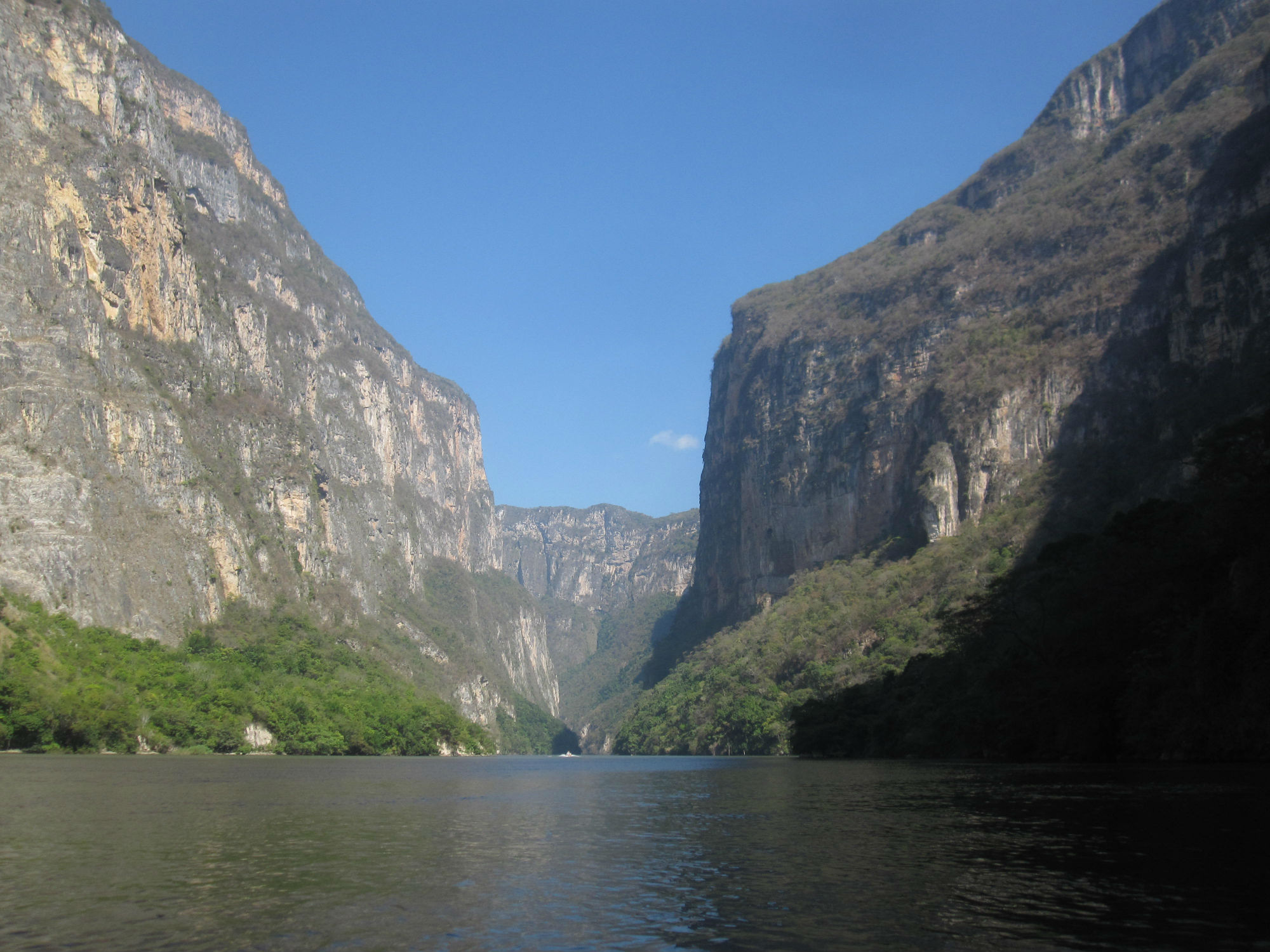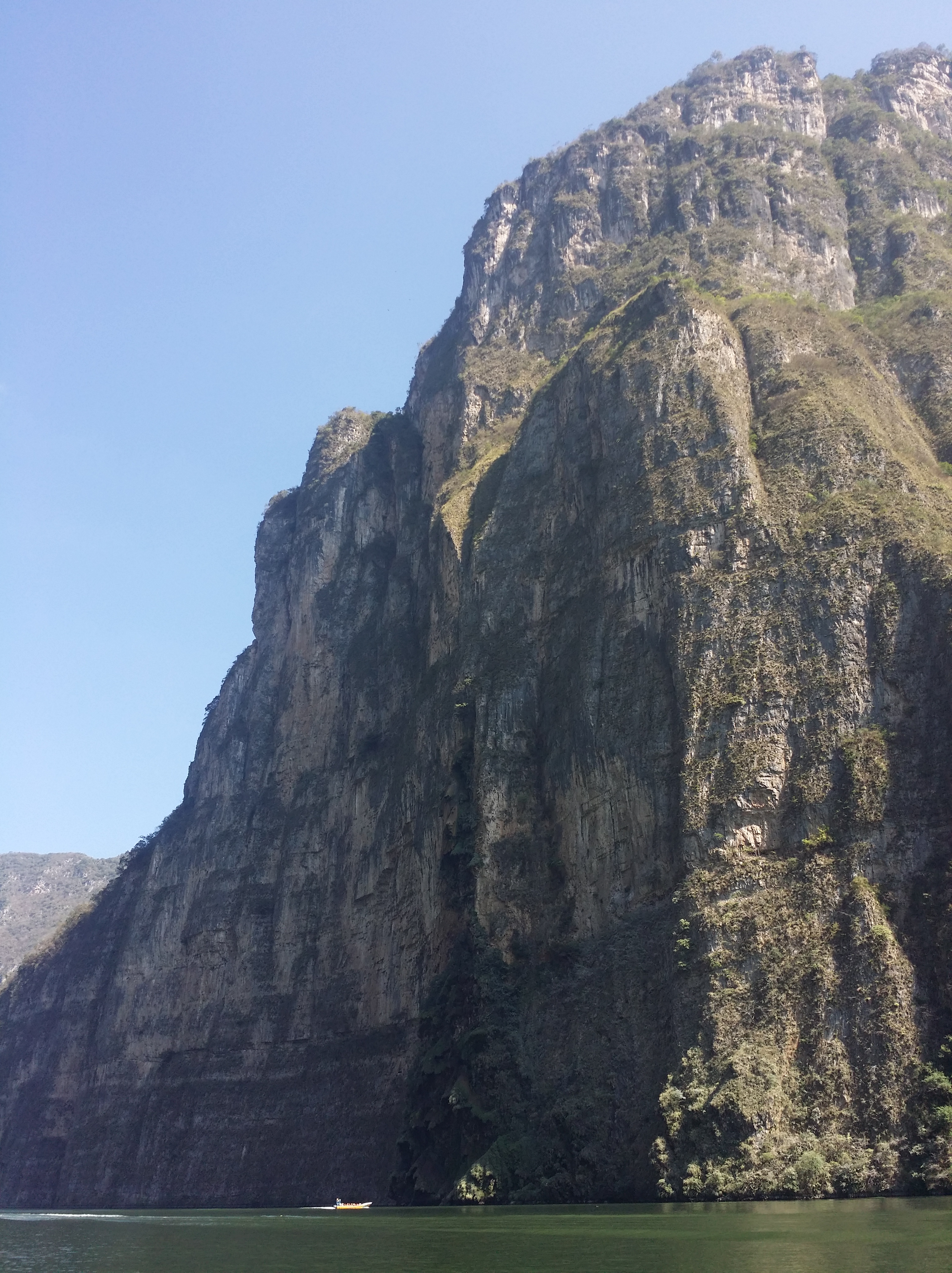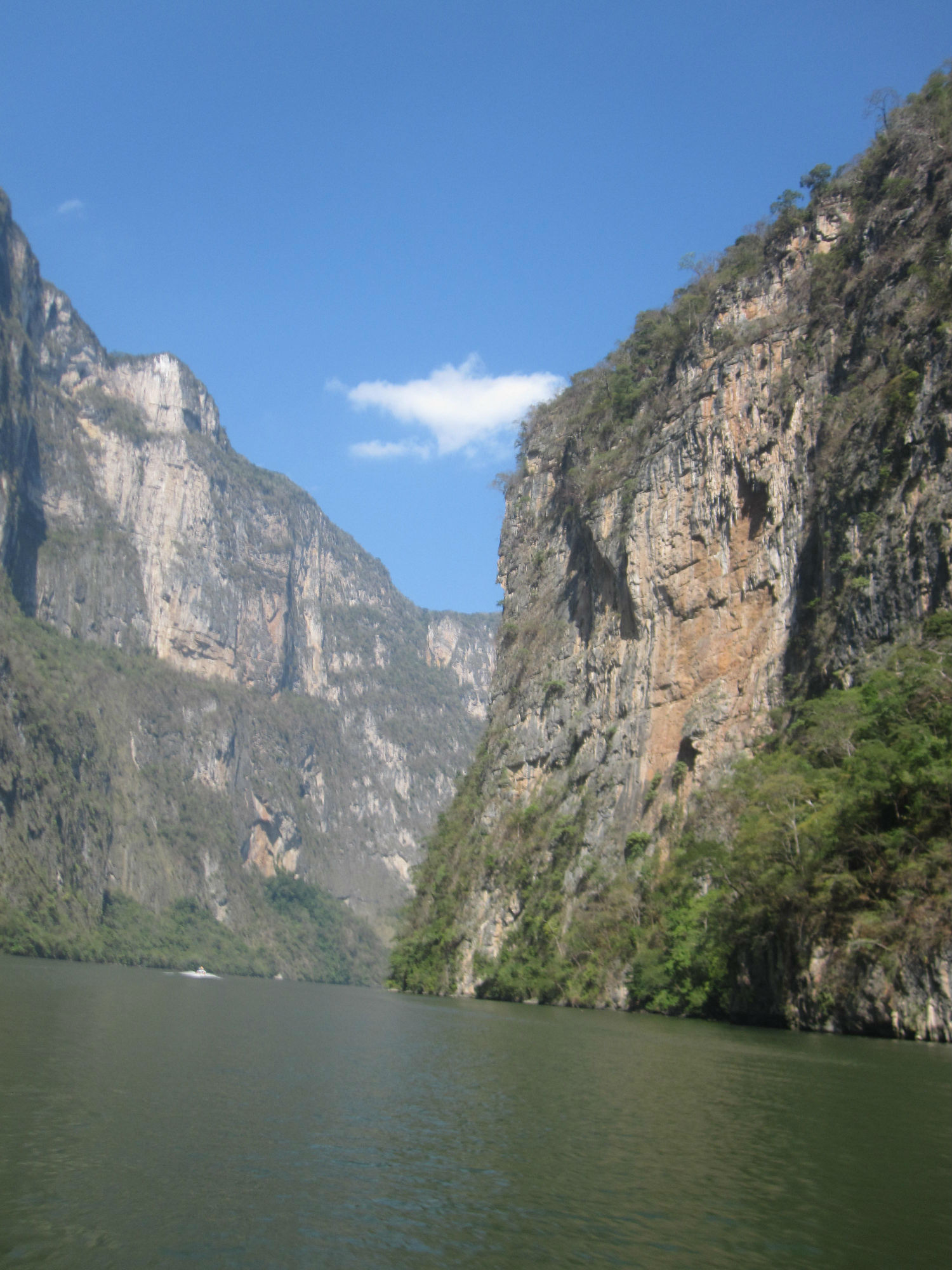 Sumidero Canyon: